Fall: September 14th – November 16th 
Spring: January 11th – March 28th
---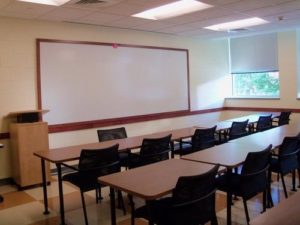 We offer 4 levels of English instruction.
Beginner
We have several Beginning level classes for those who speak little or no English. The classes focus on expanding vocabulary through activities and games. We use the Intercambio Intro and Level 1 books. 
Beginner 2
Our Beginner 2 level class is for those who have just learned to speak a little English. The class focus on expanding vocabulary through activities and games. We us Intercambio Level 1 and 2 books.
Intermediate
Our Intermediate class focuses on expanding vocabulary, working on pronunciations, and practice tenses. We use the Intercambio Level 3 and 4 books.
Advanced
Our Advanced class works on accent reduction, better pronunciation, and practicing the use of American idioms. We discuss real life issues while practicing English usage.  This class is geared to helping you feel more comfortable conversing at work, at school, and in the community.
---
Weather Policy
In case of Bad Weather:
If Wicomico County Schools are closed for bad weather, ESL classes will not be held that night.
If weather turns bad after 3:00 PM, look on the Facebook page. 
Helpful Resources
Coming Soon.
Who We Are
We are a completely volunteer staff. Our staff is certified by the Southern Baptists and Mission to North America (MNA) ESL Training material.
Our staff is background checked and affirms our statement of beliefs.